Audit Preparation (1) (print ref: Part 3, Section 2)
It has already been stated in the Audit Planning section that the more planning and preparation that goes into the Data Protection Audit, the more successful it will be. This of course applies equally to the Audit Preparation stage, which covers the activities undertaken by the Auditor immediately after the Preparatory Meeting up until the Audit itself.
The four key aspects of Audit Preparation are covered in the sections that follow and are also illustrated in flow chart form in Figures 3.3 and 3.4.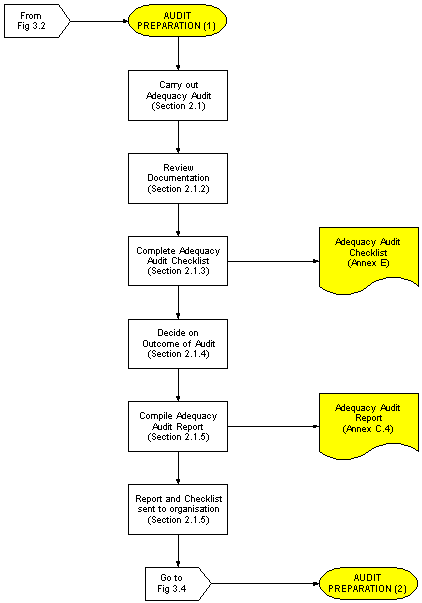 Fig. 3.3: Audit Preparation (1)
Preparation: Conducting the Adequacy Audit