Audit Planning (print ref: Part 3, Section 1)
The more work that is put in to the planning and preparation of an audit, the smoother the conduct of the audit will be on the day. Typically, about 25% of the total effort involved in the audit should be devoted to careful work during these early stages. If you are relatively new to auditing then you may need to allow even more time to ensure a smooth transition to the later stages of the audit.
The five key aspects of Audit Planning are covered in the sections that follow and are also illustrated in flow chart form in Figure 3.2. Sections 1.1 and 1.2 really apply only to those organisations that wish to set up their own internal system for conducting Data Protection Audits.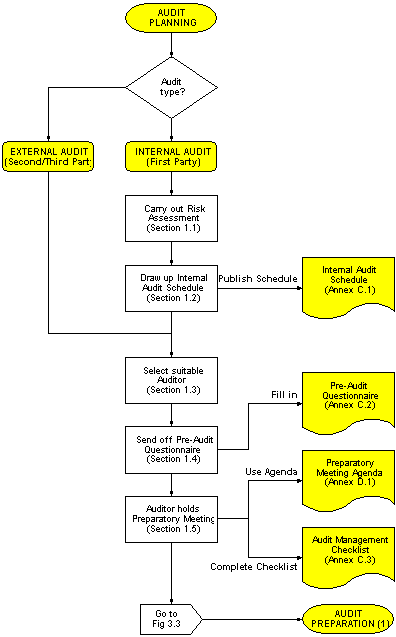 Fig. 3.2: Audit Planning